Wild Wadi Temporarily closed
Wild Wadi Water Park is one of the best water parks in the world
All kinds of Wild Wadi packages
Wild Wadi Water Park
Wild Wadi Water Park is one of the best water parks in the world
All kinds of Wild Wadi packages
Wild Wadi Waterpark
Located in Dubai and situated in front of the stunning Burj Al Arab, Wild Wadi offers 30 rides and attractions for all the family. Wild Wadi is themed around the tale of Juha, a known character from the Arabian folklore.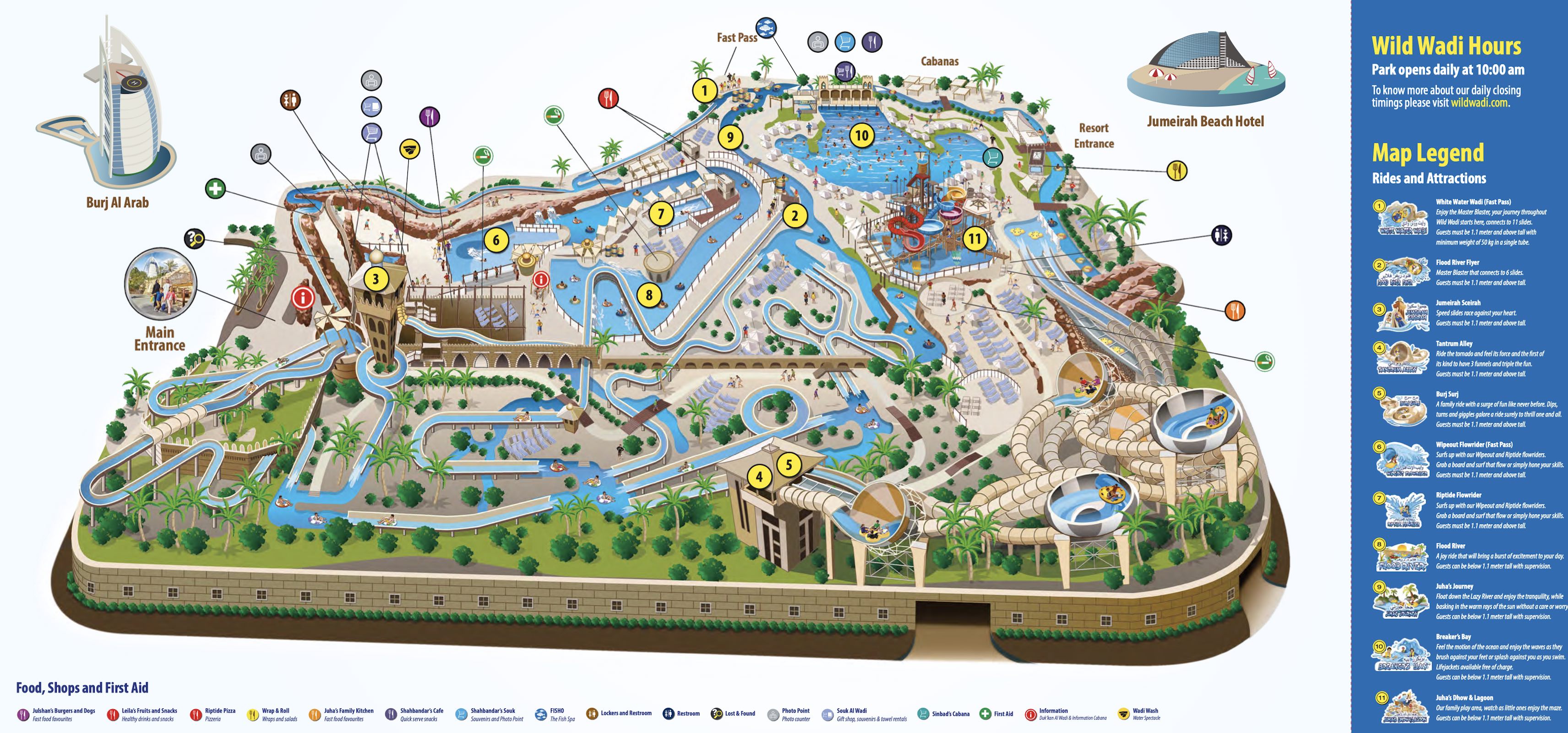 FAQ
This offer from the Wild Wadi collection is for the first day of the week and is no different from the rest of the week.
No, it is not mandatory to rent lockers in Wild Valley and you can get one locker for any number of people.
At the ticket office, adult tickets are 299 dirhams and children's tickets (from 2 years to 110 cm) are 259 dirhams. Unfortunately, discounted tickets for children are not available, but the discounted tickets are cheaper at the box office.
The best way to go to Wild Wadi is by taxi, the nearest metro station Mall of Emirates is about 2.5 km away.
Both water parks are great, Wild Wadi is a bit smaller but we have much better offers for Wild Wadi
Wild Wadi owns Burj Al Arab for Jumeirah Group.
No, you can bring your own towel.
The possibility of carrying a small bottle of water is not an obstacle, and it is possible to buy food inside the complex
The number of rides and games in the Wild Wadi collection is 30 and all of them are free to use.